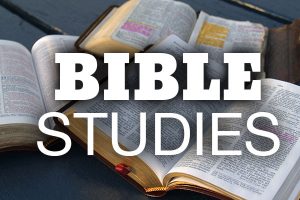 Join us during the fall, winter and springtime for multi-week, in-depth Bible studies.  Beginning on Tuesday, October 1 at 10:00am, we'll look at the topic "How did we get our Bibles?", followed by an in-depth study on John 13-17.
On Sunday nights, starting Sunday, October 6 at 6:00pm we'll begin a study on the first letter (epistle) that Paul wrote to the Corinthians.
Pick a time that works for you and we hope to see you there!