The scriptures teach that everything we have is God's. We are simply His stewards. As we give back a percentage of what God has entrusted to us, we help further God's kingdom here in the local area, across the state, nation and even around the world.
We offer the following options for contributing financially:
Traditionally, there's a time during Sunday worship services to place your tithes and offerings in the offering plate.
Mail: Send your check to Holiday Shores Baptist Church, 6521 Moro Road, Edwardsville, IL 62025. All contributions will be put toward our general budget unless otherwise specified.
Secure Online Giving: Contribute with your debit/credit card. (If you choose this option, please be aware that Holiday Shores Baptist Church pays a processing fee for all transactions.)
If you'd like to use the Secure Online Giving option, click the "GIVE ONLINE"  button below that will take you to easytithe.com, Holiday Shores Baptist Church's payment processor.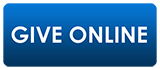 If you have questions regarding any of our giving options, please feel free to contact the office.